The forest industry needs an increase in added value.
"That is what I think about almost constantly in my day job," says Stora Enso's Head of Innovations in the Biomaterials division, Lauri Lehtonen.
The ongoing transition to more sustainable products and production methods is a big opportunity for the forest industry, as the world needs sustainable solutions to replace fossil raw materials.
From the perspective of product development and added value, however, figuring out new products is challenging.
"The fact of the matter is that added value in production will come from new kinds of value chains. As such, even innovation is first and foremost about considering new business models. That is, what kind of partnerships are needed in order to achieve certain kinds of products? You need to work closely together with the customer, understand the operation of the value chain, and be able to cooperate with representatives of different fields."
Lehtonen provides as examples the cooperation agreement with the Swedish battery manufacturer Northvolt in the battery manufacturing industry, or the new polymer chemistry cooperation agreement with the South Korean Kolon Industries. The aim of Kolon's product development cooperation is to develop and industrialise bio-based polyesters and their applications as replacements for various plastics.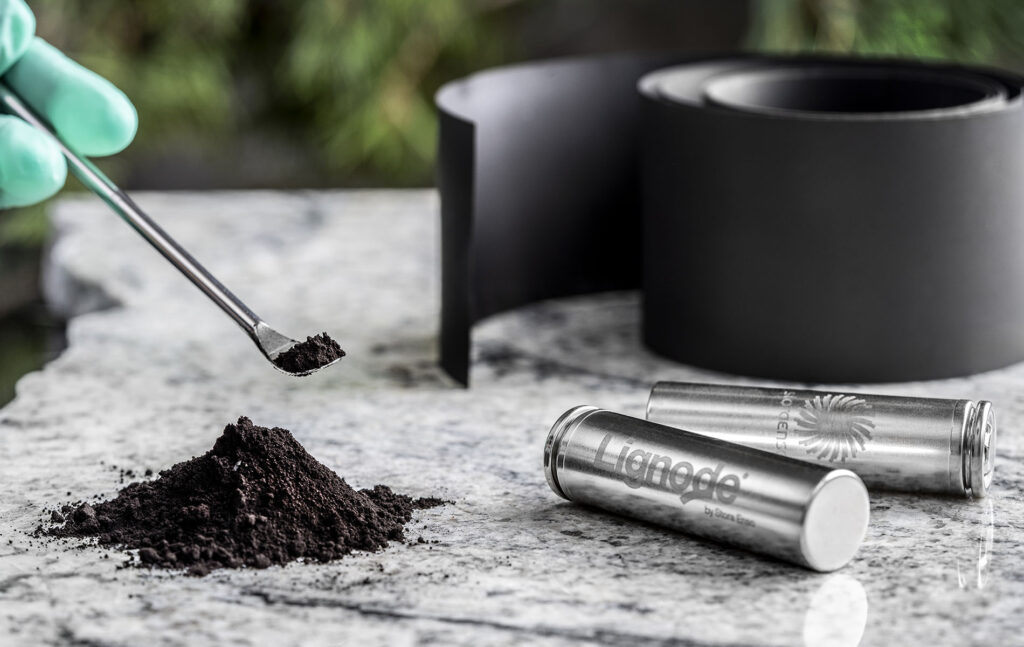 Biomaterials develops bio-based hard carbon made from lignin for the battery manufacturing industry as an anode material for batteries.
"One of our partners is the Swedish battery manufacturer Northvolt. In both collaborations, we are working with new partners, and thus understanding production as a whole becomes vital. There are a large number of operators involved in the value chains that are completely new to us."
Courage in public envisioning as well
In Lehtonen's view, increasing RDI investments by increasing public support is a good thing as such, and can, for its part, activate companies as well.
"This kind of national-level innovation investment is reflected with us as ideas and especially as good new workforce. This way, we can quickly try new things in product development. The challenges, on the other hand, come from the use of investments. There, too, courage is needed to go out and learn about new value chains, so that skilled workers would be available quickly enough for their needs as well. That is, alongside increasing RDI investments, we would also need to build competence centres and boldly open doors in new directions."